Did you know that there are over 2 Million online sellers worldwide selling on Amazon? And out of the top 10,000 sellers, 66% use Amazon FBA as their primary business model?
According to a survey by Amazon, it was reported that 86% of the online sellers' sales increased after they started selling via FBA. So, FBA has become a trend for all fast-growing small to medium-sized businesses.
By definition, Fulfillment by Amazon (FBA) as the name suggests that your orders are taken care of or managed and fulfilled by Amazon itself. So you don't have to worry about shipment and order fulfillment process.
In this article you'll learn about the challenges faced by Amazon FBA sellers to manage their inventory and how to overcome or avoid those issues with some great practical tips given directly by the experts.
Before diving deep into the technicalities of FBA; let's first look at some basic advantages of Amazon FBA.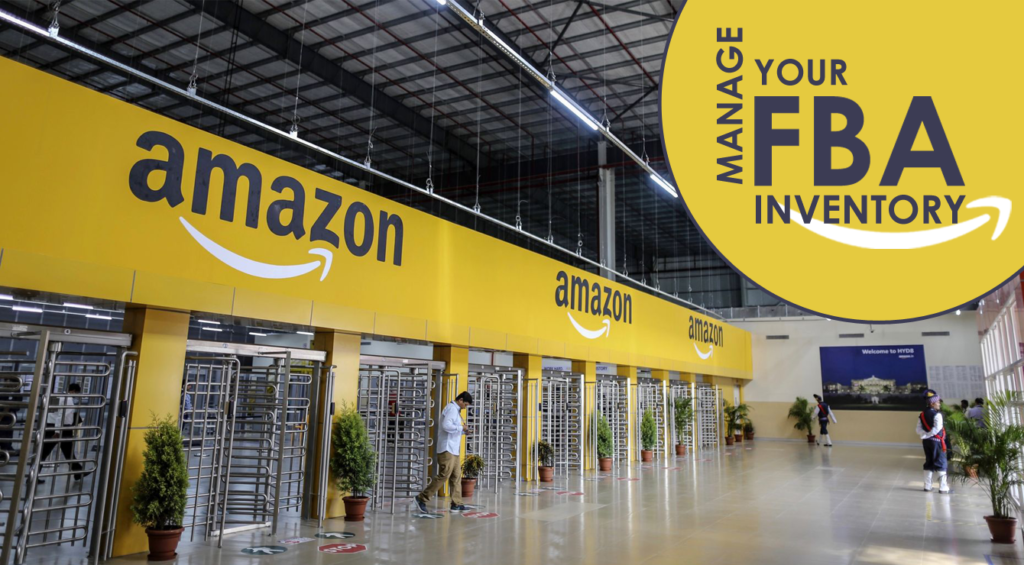 Advantages of Amazon FBA:
Being an FBA seller, you can avail all of the shipping possibilities that Amazon offers, whatever your business size is.
All the Prime features are accessible for FBA sellers. Also, you can earn more using the FBA service. Here are the stats, the average customer spends $700 per year on Amazon, while Prime customers spend about $1,300 per year. This is largely because of Amazon's "Prime" program. Buyers pay an annual fee for free 2-day shipping on Prime-eligible items. Psychologically, this is a great trick to make people want to "make the most of" their participation in this program and avail other exciting benefits
All you need to do is send your products to Amazon's fulfillment center, afterward whatever it is – picking, packing or shipping – Amazon takes care of all.
What else you need in life, when you know Amazon itself provides customer service (depending on the product and value).
Do you sell on multichannel platforms? Don't worry FBA is not only limited to Amazon's fulfillment stores and other e-commerce platforms, but you can also list your products on your own website and use FBA to do business.
Just in two-weeks Amazon totals up all your sales, deducts your seller fees and deposits your profits directly into your bank account.
Among all of these things, you'll increase your odds of winning the Buy Box. As much as 85-90% sales are acquired by the sellers whose product get listed in Amazon's buy box.
Despite all the advantages, selling on Amazon FBA is complex and not so easy to get started with in the first go. People in general, face different issues while managing the Amazon FBA inventory.
To overcome these traditional yet unavoidable issues, Orderhive recently conducted a webinar on "Tactics to Maximize Sales via Amazon FBA Inventory Management".
Two experts, Alex Flores, Founder of SellersSuite.com and Sebastian Quevedo-Busch, Founder of Invinci.Agency who themselves are growth hackers, immensely experienced when it comes to selling on Amazon and expert FBA consultants were invited as a panelist.
Here are some helpful tips given by experts and some questions answered for you that you must know as an FBA seller to effectively manage your Amazon FBA inventory.
1) When is the perfect time to start ecommerce business via Amazon FBA?
It totally depends on what type of business or products you are selling. If you only sell a few items whose inventory could be managed by relaxing at home and shipping and distribution system is already setup – then FBA won't be a good choice.
The toughest part to do as a beginner on Amazon is to get traffic or customers. However, when your business grows where dozens or hundreds of units are sold in a day, then working with FBA would make your life much easier.
Just choose the product that you wish to sell online, and everything else will be taken care of by Amazon.
"Everything means every single thing, as the smiling sign of Amazon denotes A-Z"
2) Type of products to sell via FBA
The best product categories to sell via FBA includes Home Goods, Health & Personal Care, Toys, Kitchen, and Beauty. All of them are FMCG products, these types of products always get off from shelves easily.
Our experts stated that the products whose prices are above $15 usually do well. It is even advisable for the newbie FBA sellers to avoid hazardous products or restricted categories (in some regions). And never, I repeat NEVER try to sell a product that you "think" would do well. Because products don't get sold based on your thought.
Instead of TRYING to sell products that no one knows about, find the products that are already being purchased. When you know consumers are already buying the type of product you're looking to sell, it makes things 10 times easier.
3) How much stock to keep in Amazon FBA warehouse
It truly depends on your suppliers' lead time and frequency of product sales.
You as a seller also need to think about it from a long-term perspective. Hence in order to prevent the circumstances of running out of stock – during demand and sales fluctuations, it is advisable to keep safety stock in your inventory.
Going through a thread on sellercentral.amazon.com I found a seller stating: "I usually like to order either 6 or 12 products once my FBA is out of stock. The whole process takes about a week from the time of my reordering. Undoubtedly, I lose sales for the week, but this method helps me to ensure that my oldest stock is sold first before the arrival of new items. It helps me in two major ways, minimizing my risk if amazon decides to remove the item and also free up my cash which I can utilize in purchasing more products."
4) What if my product gets damaged in FBA Warehouse?
Before knowing the answer, a seller needs to follow the guidelines required for coverage qualification which includes proper shipment method and packaging.
Once you have sent the product successfully in the Amazon's fulfillment center and then your product gets damaged then:Amazon will either:
Replace the product with the same FNSKU.
Or refund you an estimated sale price based on your sales history, the average FBA selling price, and the specific ASIN sales history. (Note: Amazon has a maximum limit of $5,000 per single product for reimbursement)
Having an appropriate quality control process that includes detailed information of product and its crystal clear images, inspecting your goods and inspecting it regularly – is great supporting documentation – if the reimbursement is less than your actual cost of goods.
5) What if I run Out-of-Stock on FBA
Some people have seen their sales drop by half as they went stockout while selling through FBA. And it's true, Amazon penalizes if your product goes out of stock by lowering your listing rank. Your listing will be inactivated and won't appear in search results.
It is found that whenever an FBA seller is running low on his/her inventory they hike prices steeply to slow down sales. However, this isn't at all a good practice as slowing down the sales would eventually impact your ranking on Amazon. Therefore successful FBA sellers use an automated inventory management software that is affordable and will help you forecast demand based on sales rate.
6) Sourcing your product – FBA
With various means of getting products these days, it can be a tedious task to find the right method(s) for your business. Researching the best selling products can assist you to find product ideas you may not have considered to sell but that could be profitable.
Pro-tip:
Leverage Retail Arbitrage: Purchasing products at a very low or discounted price and reselling them on Amazon for a profit. It typically doesn't require a large upfront investment because you're most likely not buying in bulk.
Dropshipping: In dropshipping, you'll act as a middleman between your product and its buyer without actually handling the product at all. Once a buyer places an order on Amazon, you'll buy the product from the retailer or wholesaler and sent items directly to your customer.
7) How to manage unfulfillable inventory in FBA
Unfulfillable inventory is inventory that has gets damaged, expired, missing-parts or for some other reason doesn't or cannot be sold. In such cases, Amazon sets the item as unfulfillable and within 30 days you can either get inventory returned back to you or let Amazon what it wants to do.
Now, once you get to have your FBA product back with you, then you can either sell it on your own website (if you have) with an "end-season sale offer", running promotional campaigns, as a refurbished item, selling it using the bundling technique and many more.
Conclusion
No matter how big or small your business is, Amazon's FBA program allows any business, to get their products in front of millions (as much as 197 million monthly buyers) of Amazon customers and take advantage of the largest fulfillment network.
Use the above expert tips as a guideline to effectively manage your inventory and stay competitive on Amazon.
About Author
Abhishek Biswas is a listener, who speaks less and writes more. Will choose Pizza over anything. Doing non-technical stuffs, with a degree in technical field. Has stage fear thus prefers "Stealth-mode" conversation, also the Content Curator at Orderhive.