You must be wondering, a country like Malaysia which has immense potential is only meant for the fortunate or business giants who have tones of Assets and reputations. Such thought is just a tip of the iceberg, as far as business opportunities are concerned here in Malaysia. Less fortunate investors or entrepreneurs with a limited budget also have good chances of establishing their business and gradually flourish in Malaysia. This article gives a list of top 10 budget-friendly business opportunities in Malaysia for 2020 that has great potential in the future.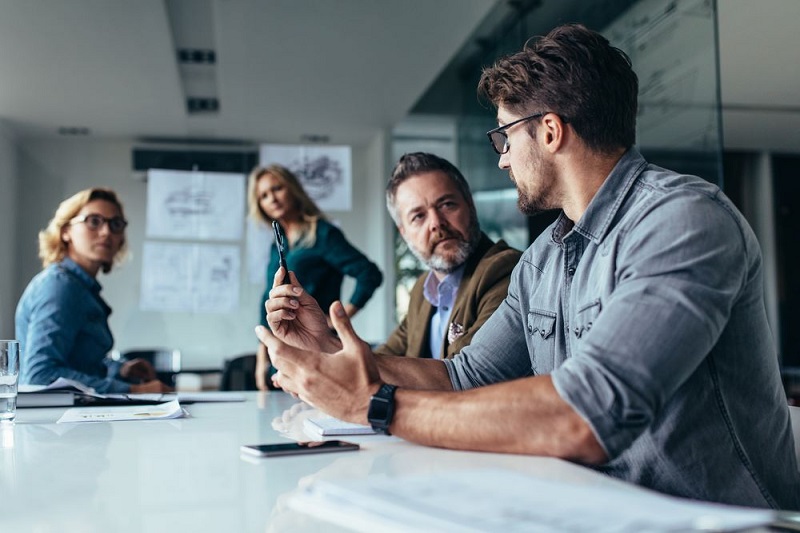 1. E-commerce business
Let's start with the e-commerce business. As time is passing by, E-commerce businesses are reaching to a newer success level each day. Various online stores and online shops are emerging and showing impressive progression here. People in Malaysia, on the other hand, is gladly accepting e-commerce services. The trend of transacting products and services online seems to be seeing just the beginning and there is a long prospective journey this field has in Malaysia.
In addition, with that, you don't need a briefcase full of the case to establish this online-based business. All it needs is proper technical knowledge on domain, hosting, web designing and development, good relationship with various national, international retail or wholesale dealers and finally a good deal of advertisements.
2. Online consultancy firm
A relatively new concept, but seeing quite an optimistic future opportunity here in Malaysia. The online consultancy can be of any niche and any fields. Nowadays it is most needed by young entrepreneurs who try to start a new company in or outside Malaysia. The online consultancy file, however, can be technical or social advisory related as well.
For such a business, you basically need mastery knowledge on the field you want to provide your consultancy on, and secondly, you need a computer and good internet service. Lastly, you need good advertisements to acknowledge target clients. It can either be done through paid advertisements, or through social websites, which is pretty much free.
3. Electronic repairing business
Mobile, home electronic appliance repairing services seem to have a growing demand in Malaysia. It can be estimated that this field of business has great demands in the upcoming years. More and more smartphone users in the present day are taking services from this type of business.
Additionally, repairing demands of home appliances, such as television, washing machine, microwaves, air conditioners for residences and official premises are increasing day by day. Once again, to start this business, all you need strong technical knowledge and hands-on skill in the relevant field.
4. Online hotel booking service
When hotel and resort establishment business might be way out of your league thing. Online hotel booking services are on the other hand almost free. Here, all this business require is the liaison with various hotel and motels in Malaysia. Clients will book their preferred hotels or resorts through your online services at a competitive price.
When the booking is confirmed, you get a certain commission for each to confirm booking from that particular accommodation body.  The prospective comes because as days are passing, tourism business is expanding more and more. Therefore, once again this particular budget-friendly business has a good future in Malaysia.
5. Business outsourcing services
Another service that is readily in demand here in Malaysia is the business outsourcing service. A Big company often needs accounting, auditing, technical, and legal or other major logistics business services that often require third party services. Your business outsourcing service comes to the rescue during this scenario.
As multinational companies are booming in this region, the demand for outsourcing or third-party professional services is parallels gaining demands along with that. For establishing this sort of business, you need to have a group of skilled business professionals who are experts in relevant business activities.
6. Affiliate marketing
This is considered to be the easiest revenue-generating business, where you need to spend hardly 3 to 4 hours a day and you will see your revenue-generating in the process. Here in this business, you need to have your own blog or website, where you showcase products of other established e-commerce or online markets to your potential traffic.
If a potential buyer from your website purchases products from that e-commerce through your given link, you get a certain commission of the product's profit money. For this business, all you need is patience, the right advertisements in front of the right clients.
7. Food cart
Another popular low budget business is setting up a food cart or food truck in Malaysia. However, you must come up with a proper food license and halal license. Since Malaysia is an Islam oriented country, you can't serve alcoholic beverages or use alcohol in your prepared food. If you think that you have that magical culinary think in your hand, go ahead and amaze customer's test buds with your prepared food.
Having millions of ex-pats and foreign people in this country each year, this country craves for more quality and variety of foods. Therefore, raising a food cart or food truck definitely have a profitable business demand in Malaysia.
8. Photography services
Tourism in this country raised various other subsidiary business scopes in Malaysia. One of such convenient scope is photography services. Nowadays, photography service is not confined to the tourism field only, but the service spread towards business events as well.
Nowadays many social events and company events look for professional photography services in Malaysia. If you have photography skill and know firmly how to use digital SLRs and photo manipulation tools, then you are good to go with this interesting business field. Therefore, all you need to invest in is a professional DSLR and a relevant setup kit.
9. Pet management services
A pretty new business field in Malaysia is the pet management service. Posh communities staying or doing business in Malaysia often adopt and raise various pets as their part-time hobby. Pets are often considered as a part of their family. So, they give quite a bit of emphasis on their pets.
That is why when they are at work, they look for pet management services to hire nannies or staff who can take care of their beloved pet in the absence of the family. This is definitely a one of a type yet interesting business. If you are also a pet lover, you are most welcome to try this budget-friendly business opportunity in Malaysia for 2020.
10. Child and elderly management services
A more growing necessity in present busy Malaysian scenarios is a proper nanny for the child or assistant for taking care of elderly citizens in the family in the absence of the guardians. They are well demanded, but reliability, punctuality, and humanity are a must requirement in this child and elderly management service.
If you are planning to set up this kind of business, ensure the right workers who can actually have prior experiences in maintaining Childs in the house or taking advance care of the senior citizen in the house. Therefore, this opportunity is also included in the list of top 10 budget-friendly business opportunities in Malaysia for 2020.